We are very proud to introduce Catalano, one of our best sanitaryware suppliers at Hyde Park Bathrooms. Founded in 1967 in Fabrica di Roma, Catalano is the leading name in Italian sanitaryware, a name synonymous with luxury and exclusive design. The Italian origin means to create the finest ceramics for designers looking to incorporate exclusive sanitaryware features.
Today, we would like to highlight the versatility of the Catalano Verso basin collection.
Verso collection, available since 2003, is now renewed and enlarges its range with compact and small-sized washbasins. Verso collection basins are squared shapes to optimise small spaces and thin edges to get the full capacity of the basins.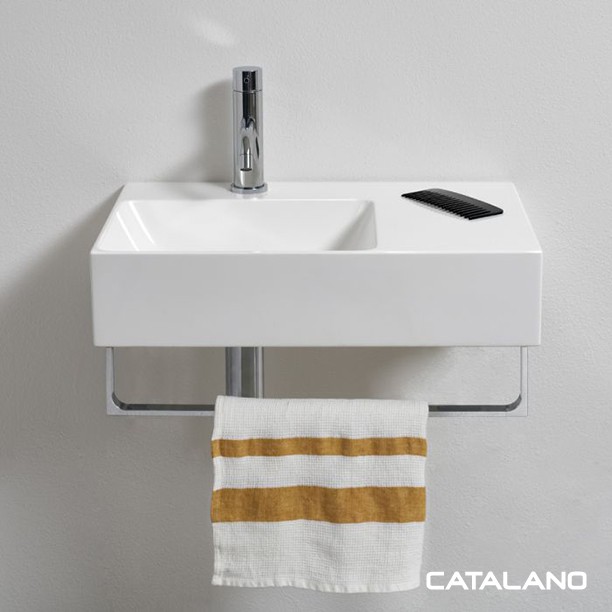 Verso basin collection is made up of 5 wall-hung and sit-on washbasins, all 35 cm in length; 3 sit-on washbasins with 35 cm in length and 3 hands rinse basins. These short projection basins are available in different colours and cabinets.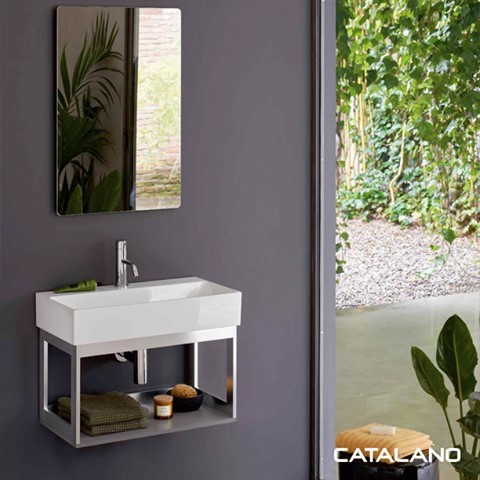 Related posts